ABBOTSLEY TAXIS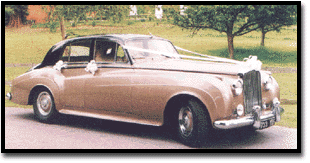 Abbotsley
2 stoddens Road
Burnham-on-Sea, TA8 2NZ
Tel: 01278 795002
(24 Hour Service with prior notice)
Abbotsley taxis is one of the longest serving Taxi Companies in Burnham-on-Sea. It was established over18 years ago as a family concern. Throughout this time, they have successfully served the needs of the people and businesses in the town and surrounding areas.
Tony Cox who is the owner of the company puts his success down to having the right equipment installed in the vehicles such as radios and not CBs. This enables him to keep in contact with his drivers at all times, even if they are going to Heathrow. He prides himself on the health and safety of his passengers and the reliability of his drivers to always be on time. Because of the number of elderly people in Burnham-on-Sea, Tony decided to purchase a disabled vehicle which will take just one wheelchair and two passengers.
During this time the business has expanded from a pure taxi service to encompass executive travel for that special event including weddings, you can make up your own mind! From a Rover to a Jaguar or, for that special trip down memory lane in a Classic Bentley, whatever your heart desires.
Being situated close to the town centre we can offer access to:-
M5 Motorway
Highbridge and Weston Railway Stations
Bristol Airport
Coach Station and drop off points
All Local Amenities
Shops, Pubs
Hotels, Restaurants
Holiday Camps
With easy access to surrounding areas especially Caravan Sites at Brean and further afield to Weston-super-Mare/ Cheddar/ Mendips and the Quantocks.
The other arm of the business is the minibus section. Although this is a separate company it is still run by the same team. We pride ourselves in having good professional PSV drivers who take care of all our customer requirements, ensuring that all Health and Safety regulations are adhered to.
Our fleet consists of two 16 seat buses and one 8 seat bus.
Tony Cox was very consious of the problems people had when they wanted to go out for the day, when one member of the family was in a wheelchair. So he decided to ensure the 8-seat mininbus had a wheelchair facility, then he said no member of the party need be left out.